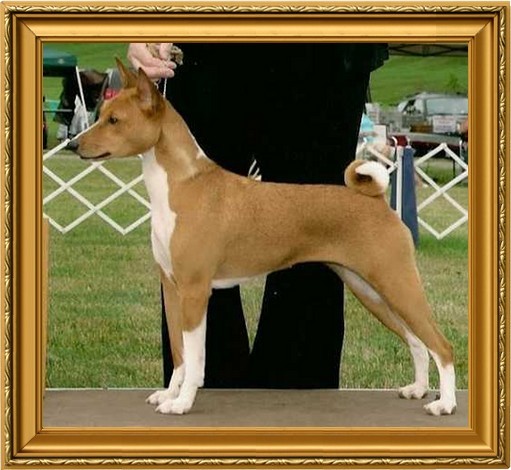 BOSS/Silver GCH/MBIS Int. CH/MBIS/MRBIS/Int.&Nat. PCH/MBIS&MRBIS UKC GCH Tammen's Sparks Will Fly AOE (Eukanuba 2011), RATI, BBHR, TT, PVB*
12% African 2002 Pedigree Award Winner,02 & 03 BCOA top Twenty Winner, 03 AKC Eukanuba Classic Invitational Winner, 04 Pedigree Stud Dog Winner, BISS BCOC 2004, BISS BCOA 2007

AKC CH Kibushi In The Mood

AKC CH Sonbar Brite Merri Variation

AKC CH Sonbar's Bright Casanova

Sonbar's Brite Entertainer

Outcross - 25% African - Fanconi clear

Outcross - 50% African - Fanconi Probable carrier - First 50% African to receive a AOM.
Degree of Line Breeding:
CH AB Lazer The Mischief Maker SDHR
3/2
Inbreeding coefficient .0645%
HEALTH INFO.



Fanconi -Clear/Normal for Fanconi Syndrome - OFA# BJ-FAC2436/8F-PI
Cerf - PPM / Iris to Iris - OFA# BJ-1643
Thyroid - Normal - OFA# BJ-TH195/24F-VPI
Thyroid - Normal - August 2015
Patella-Normal-OFA#BJ-PA207/24F/P-VPI
Hips-Good- OFA # BJ-2357G41F-VPI
Basenji Night Blindness/PRA -Normal- OFA #BJ-PRA25/57F-VPI


SHOW RECORD
9 UKC Best in Show
4 UCI Best In Show
14 UKC Reserve Best In Show
2 UCI Reserve Best In Show
54 UKC Group 1

Number #5 Owner/Handled Basenji AKC 2013
Number #1 Basenji UKC 2012
Number #2 Basenji UKC 2011
Highest Awarded Best in Multi Breed Show and Reserve Best in Mutli Breed Show Basenji in UKC History.
EV Is our first Dual Grand Champion (AKC & UKC)
and our first AKC Grand CH
and our first AKC Bronze Grand CH
soon to be our first AKC Silver CH at the
age of 8 years old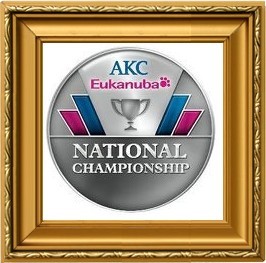 Eukanuba National Dog Show qualifer 2009, 2010, 2011, 2012, 2013
Eukanuba National Dog Show 2011-Award of Excellence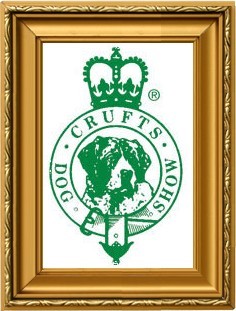 Qualified for Crufts 2012 & 2013 

Best of Opposite Sex Mid Atlantic Basenji Club Speciality August 2010.
At the age of 10 years and 10 months EV took the field to pass her ATTS Temperament Test with flying colors and the judge stating that was one of the best gun shot tests she has seen in a while.
Offspring by Bronze GCH Jokuba C-Quest First Round Knock Out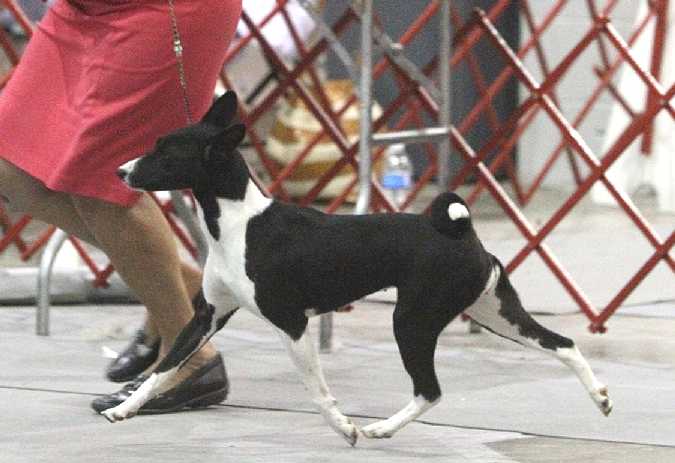 Group Winning/Group Placing AKC GCH/MJBIS/MJRBIS/BIS/RBIS /IC-JC/IC- SC,IC-CH Cooper, ICKC JUNIOR HALL OF FAME CHAMPION /BIS/RBIS UKC CH/MBIS KCUSA Jr CH/KCUSA CH/UCI Int. CH Tammen's Defying Gravity AOM BCOA Nationals 2014 - 2012/12/20
(Photo taken at 6 month of age)
(Click on picture to go to Elphaba's Page)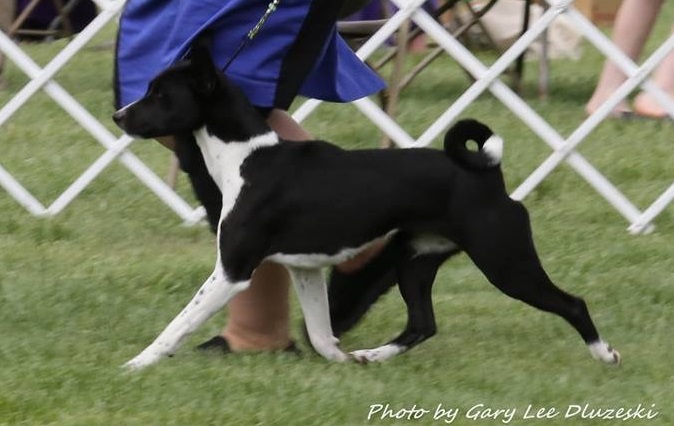 Tammen's As Long As you are Mine
Major Pointed AKC


OFFSPRING BY WAKAN DAYDREAM BELIEVER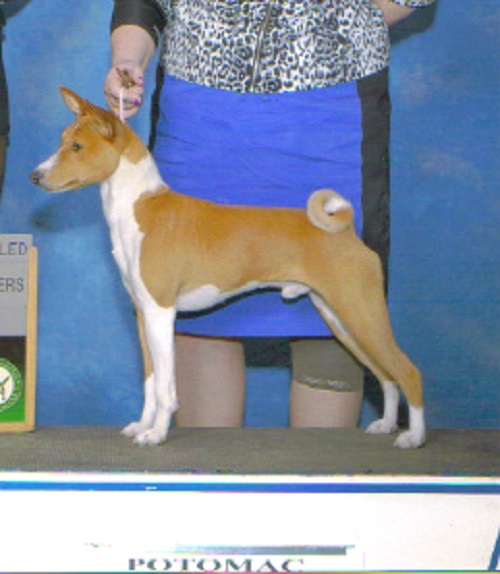 AKC CH/Group 1 Hound Show Sweepstakes/Multi Best in Sweepstakes/Intercontinental Senior Puppy Championship/ICKC Junior Hall of Fame/ICKC Junior Master Supreme Grand CH/ ICKC Junior Supreme Grand CH/ICKC Junior Grand CH/ICKC Junior CH/Intercontinental Junior Puppy Championship/Intercontinental Puppy Championship/ICKC Puppy CH Tammen's Sympathy For the Devil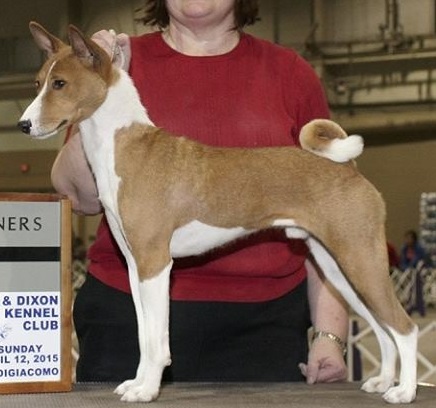 AKC CH Tammen's Jumping Jack Flash